Tonight I had the great honour of being inducted into the Sunshine Coast Sports Hall of Fame, alongside longboard surfer Josh Constable.
Our Plaques are now in the hall of fame alongside some of my childhood heroes such as Paralympic gold medallists Brendan Burkett & Jeff Hardy, and Clint Robinson, Lisa Curry & Kira Llewlyn plus sporting luminaries such as Pat Rafter, Grant kenny and Mal Meninga .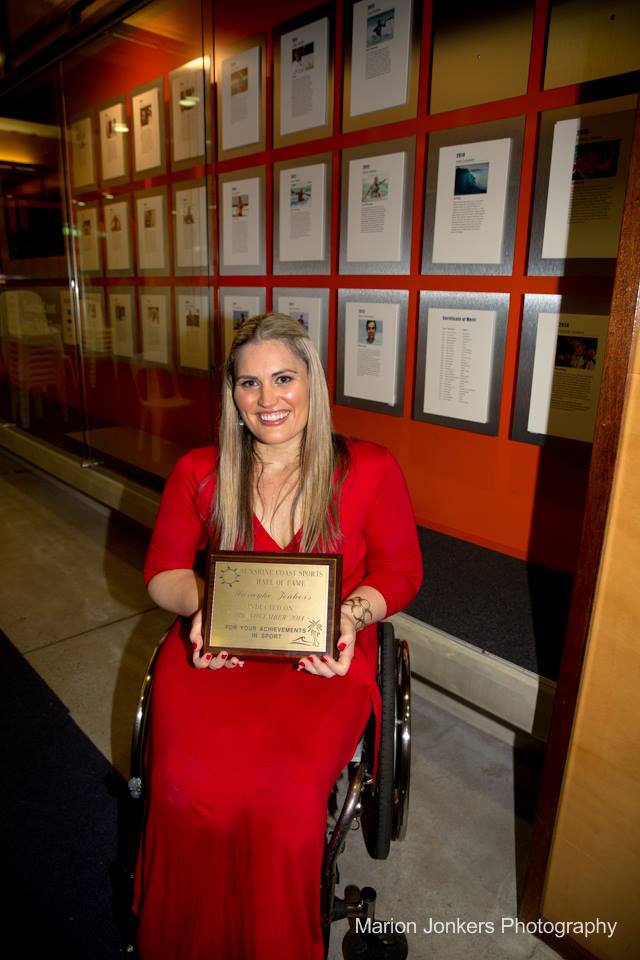 My amazing night began  with the exciting surprise that I will be arriving  at the event in a gorgeous vintage car,  chauffeur driven by  a lovely gentleman called Eric  and  organised my mum.  my grandma and I made quite the entrance with everybody coming out to watch!!!!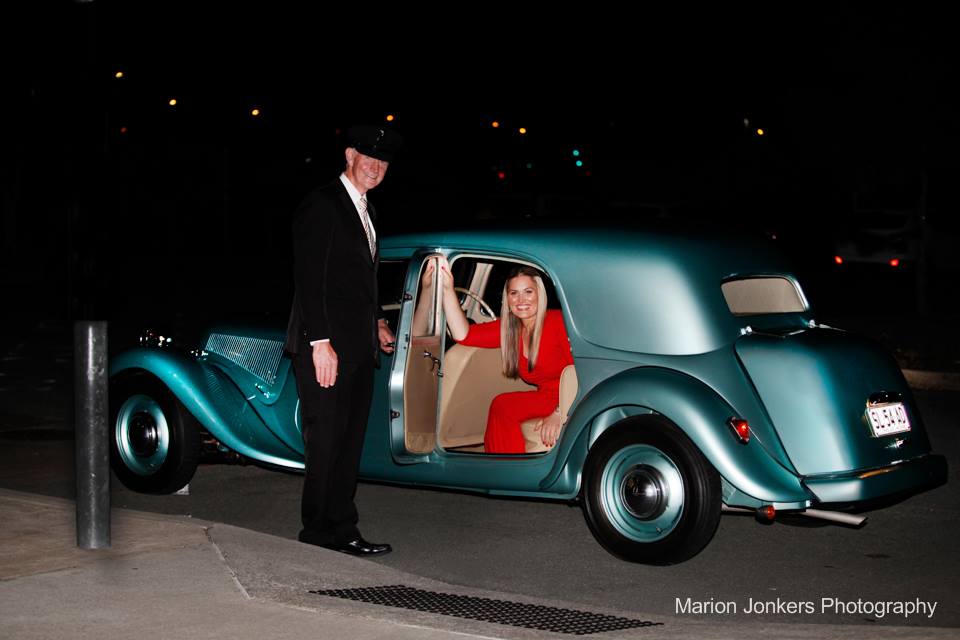 Then it was time for the visual ceremony to begin,  MC by my former teammate and role model Paralympic gold medallist Brendan Burkett.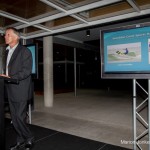 About the Hall of Fame and my induction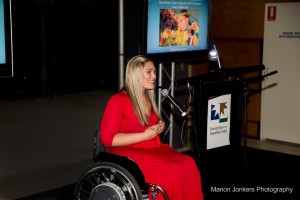 Only two athletes are inducted into the Hall of Fame each year so it is a phenomenal honour to be selected.  The formal induction involves   the reading of a citation  about the athlete,  a chance for that athlete to speak  and finally I  was presented with my Plaque which I placed on the wall in the Hall of Fame (lucky I was in a low down position that I could reach from a wheelchair!) 
 unfortunately I raised out the door in such an excited hurry to see the car accidentally left my preprepared speech in the kitchen, so I had to wing it on the night.   but I decided to share with the audience  the reasons why this induction was so special to me:  firstly that I was now alongside my childhood heroes in the same hall of fame,  secondly that the  Hall of Fame is housed at the University of the Sunshine Coast where I studied for my two  university degrees,  and finally because the entire ceremony is being held on the athletics track where I trained triathlons
The induction was made extra special for me because my citation was read out by Cr. Jason OPray who in his former life as a swimming coach watched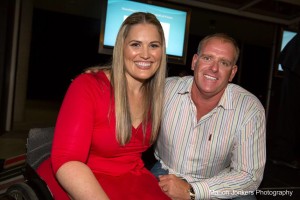 me do many laps of the Cotton Tree swimming pool- rain and hail or shine- I couldn't have asked for a better person to induct me or a more beautiful induction speech.
After this speech I got to put my plaque on the wall next to some of the most phenomenal athletes the Sunshine Coast has ever produced- what an amazing feeling!!!
Thank you Team Marayke
In my acceptance speech I dedicated this induction to "team Marayke"- the coaches, physio, massage therapist, my family and even my housekeeper who all made it possible for me to be the best athlete I possibly could.  Amazingly  over the past 20 years many members of this team have not actually met each other so the highlight of the night for me was having everyone in one place  together for the first time.
I asked them all to join me on stage as I received the award as for over 12 years I've had the chance to travel the world winning medals and standing on victory diases and having the crowd cheer for me, but in all honesty everyone of those medals belongs as much to every member of team Marayke as it does to me because I could never have won it without them. Every single one of them has gone above and beyond- with all of my coaches volunteering their time free of charge- to pursue my crazy dream of becoming a Paralympian and I could not have done it without them. So tonight as my career has come to an end and we celebrated my sporting achievements I saw this as a chance for the stage to be their victory dais for much overdue recognition because even though it's my name on the Hall of Fame wall it's due to the work we all put in and it belongs to every one of them as it does to me. Thank you from the bottom of my heart to everyone who has ever been part of "Team Marayke".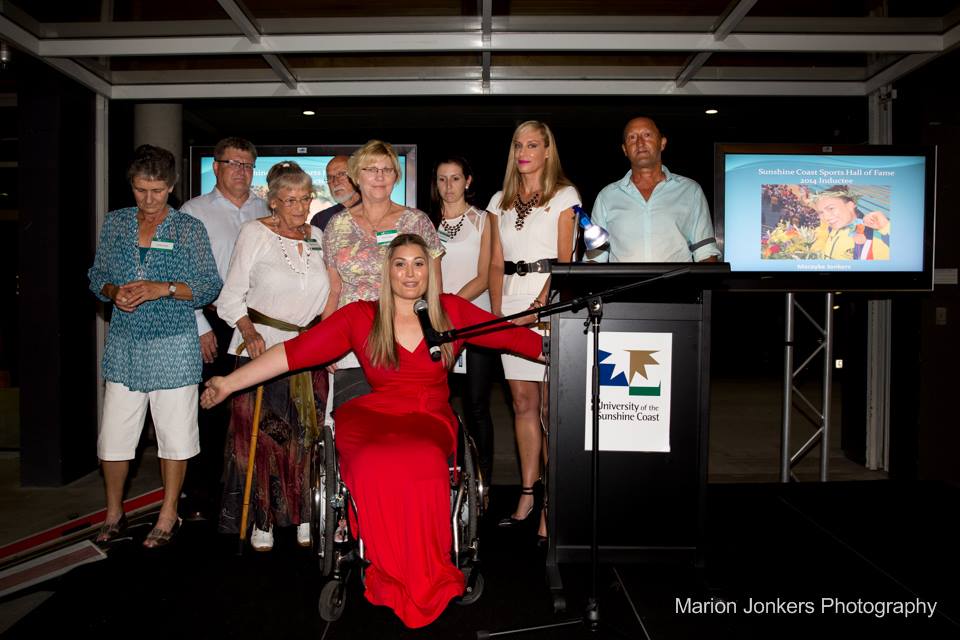 Coaches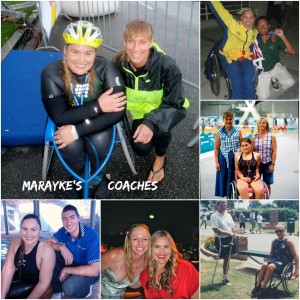 Deb Jones,
Rob Mc Broom,
Simone Bartrop
Mike Williams,
Sacha Fulton,
David Gribble
Support staff
Massage therapist: Wendy from Wen'ells Therapeutics,
Physiotherapist: Jen McKenzie.
Personal Trainer: Chris Weier
House keeper and hall of fame inductee for voluntary services to sport: Lorna Wright
Family
mum from Marion Jonkers Photography
Oma and opa (grandparents),sister Gemma and brother Paul
Group Photo of "Team Marayke"
Special Surprise Guest
A huge Thank You to one of my first coaches David and his wife Sue who flew all the way from Canberra as a surprise to join us.  David coach to me  at the most pivotal point in my career, as a teenager  and formed many of the habits and attitudes which may mean that only a better athlete but  a better human being.   David inspired me to start my first vision board-  I practice which I continue to this day. Most of all he taught me to " always keep moving the goalposts"  no matter what  level of success you have achieved so far. during the 1990s David also coached Paralympic gold medallist Jeff Hardy alongside me.  Jeff was inducted into the Hall of Fame years ago.It was great to have all the old gang back together again after 14 years,  and David  now has the distinction of having coached 2 athletes into the hall of fame.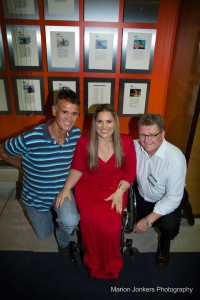 Thank you to the University of the Sunshine Coast and the Sunshine Coast Sporting Hall of Fame for a fantastic evening and bestowing me with this wonderful honour!
More photos from the night
Finally  I would like to say  thank you to Australian Paralympic Team, Australian Swim Team, Wheelies and Disabled Association,  Queensland Academy of Sport and Australian Institute of Sport for all of your support during my career
And now to end this blog with the quote used at the end of my speech
" Don't just dream it, do it.Dive into life and make a splash. You never know to you try."