Get Involved
Do you want to help our athletes? There are a number of ways you can help, from fundraising to donating products or services. Find out more on this page.
Book Marayke to speak at your event​
Marayke is a professional motivational speaker and donates all her speakers fees back to Sporting Dreams.
She has spoken to audiences ranging from 10 to 3000, in venues as diverse as pre schools to Parliament house.
Marayke encourages her audience to chase up recognise that in life, as in sport we all face cross roads and challenges and that it is our choices and attitude that determine whether we achieve our dreams.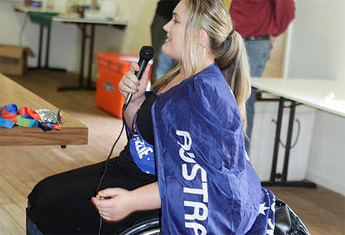 Sponsor a grant
Do you want to promote your company and help athletes in the process? Sponsor a sporting Dreams grant and you will have a grant named after your organisation at the annual Sporting Dreams Awards Ceremony. You will also receive recognition on the Sporting Dreams Website and in our newsletter.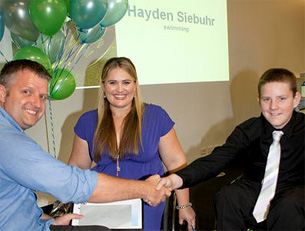 Join the 'dream team' and fundraise for us
Everyone can help! Get on board to fundraise for Sporting Dreams and you will join a vibrant group of like minded volunteers who are keen to help athletes achieve their dreams.
Marayke will meet with you in person or via telephone to discuss your idea.
Ideas that have worked previously include:
Doing a sponsored fun run

Holding a free dress day at work or school

Seeking sponsorship to 'go without something' e.g coffee for a week

Host a fundraising morning tea and ask for donations

An auction or raffle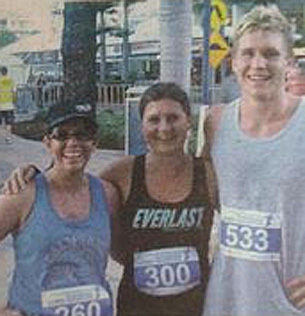 Supporter Julia Jones Walker raised $300 for Sporting Dreams in a fun run