Triple Paralympian Marayke Jonkers has awarded the 100th grant from her Sporting Dreams foundation for Queensland athletes with a disability ata gala presentation event on the Sunshine Coast last night.
Aspiring Winter Paralympian, 18-year-old alpine skier Jordan Carroll, was the historic 100th grant recipient, receiving his grant cheque from the evening's special guest, inaugural Sporting Dreams grant recipient, Paralympian Rachel Dodds, Marayke and Sunshine Coast Regional Councillor Jason OPray.  He attended with guide dog Ekka.
Jonkers said she was thrilled to present the 100th athlete award to such a determined athlete as Carroll.
"I couldn't be prouder of the achievements of our 100th grant recipient Jordan Carroll who, despite losing his vision only year ago through cancer, has already being invited to train with the National Paralympic team, and has the potential to become Queensland's first Winter Paralympian."
A total of 21 rising stars and established athletes from across Queensland were awarded individual grants of up to $500 as part of the 2014 funding allocation. They will use their grants towards costs such as sports equipment, competition fees and travel expenses.
They ranged in age from 10-year-old wheelchair basketball player Travis Larkin to 57-year-old lawn bowler Debra McGarry.
Jonkers says the evening was an incredible success, with all former 100 grand recipients welcomed back to share in the festivities, being presented with an honour scroll of the 100 athletes names to take home and have their photo taken with an honour board depicting the name of each Sporting Dream's athlete.
Sporting games founder Marayke says the night was a resounding success,  and  a very moving experience for the audience.
"The highlight for me was watching inaugural Sporting Dreams athlete Rachel Dodd's presenting our 100th grant and listening to her speak about how far she has come in her career from dreaming of being a Paralympian  when we first met her as a child to becoming world champion and Paralympian. Hearing Rachel speak about the difference Sporting Dreams made in her life and seeing what an inspiration she can now be to the next generation such as Jordan  makes everything we do at sporting dreams  worthwhile," Jonkers said.
The ceremony was held at and sponsored by the University of Sunshine Coast, where Jonkers studied for her two degrees, with entertainment provided by musician Cass Mitchell during canapés and drinks.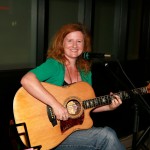 It was attended by local politicians Fiona Simpso, MP and speaker Queensland Parliament, and Cr Jason OPray
Special guests included Paralympian Taylor Cory and Olympian Tessa Wallace who signed autographs for the crowd.
This year there were two  major award sponsors  the Sunshine Coast sports Federation, who sponsored a grant for 7 a side footballer  Robbie Christie which was presented by executive officer Graeme  Murphy and Rotary club of Caboolture who sponsored the grant of Caboolture swimmer Lakeisha Patterson.
Photography services were donated by Marion Jonkers of Marion Jonkers photography and Barry Allsop from eyes wide open images.
Marayke established Sporting Dreams in 2008 with a $10,000 grant she received as winner of a national women's magazine award. She said she was proud of having supported 118 athletes with disabilities since then.
"Becoming a Paralympian has changed my life and I wanted to ensure every athlete had the same opportunity to experience the benefits I have had through sport, which is why I started Sporting Dreams," said Marayke.
Sporting Dreams is administered by Sporting Wheelies and Disabled Association. The foundation depends on fundraising and corporate support to continue its work in supporting athletes with disabilities.
To support the foundation for 2015 you can donate via this web ask your business to sponsor a grant   or conduct of fundraising event.
To find out more about Sporting Dreams, visit www.sportingdreams.org.au 
2014 Sporting Dreams Grant recipients
Introductory Grants ($250 for beginner athletes or athletes in their first year of competition)
Blake Anderson (Cross Country) – Mt Kilcoy
Erin Baker (Kayaking) – Mermaid Waters
Jordan Carroll (Alpine Skiing) – East Brisbane
Katja Dedekind (Goalball) – Kenmore
Alex Dwyer (Athletics) – Beaudesert
Mathew Eaton (Goalball) – Earlville
Nathan Ford (Boccia) – Mitchelton
Olga Itsenko-Mahler (Goalball) – Edge Hill
Travis Larkin (Wheelchair Basketball) – Toowoomba
Kirsten Lindemann (Boccia ) – Wamuran
Larry Marshall (Goalball) – Edge Hill
Lakeisha Patterson (Swimming) – Caboolture
Steve Rabbett (Goalball) – Cairns
Development Grants ($500 for established athletes)
Georgia Bishop-Cash (Wheelchair Basketball) – Greenslopes
Robert Christie (Paralympic Football) – Karana Downs
Debra McGarry (Lawn Bowls) – Mount Barney
Josh Nicholson (Wheelchair Basketball/Wheelchair Rugby) – Slade Point
Noah Robinson (Swimming) – Sorrento
Matthew Stark (Swimming) – Eatons Hill
Kelly Warren (Athletics) – Albany Creek
Brendan Young (Goalball) – Grandchester
 Sponsors and supporters
Caboolture Rotary club
University of the Sunshine Coast
Sunshine Coast sports Federation
 volunteers
Photography :
Marion Jonkers Photography
Barry Alsop Eyes Wide Open Images
Video & Administration -Rob McBroom
Volunteers- Karen Jenkinson, Deb Jones, John Borgh, Ian Jones,  Gemma Jonkers, Darron Shields, Dale Lanini, Danni and Natalie, Gemma Jonkers
USC intern: Amy Wilson
Cass Mitchell: Music